Editor Profiles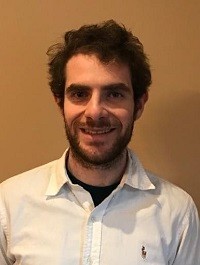 Ciaràn is an Editor for the BMC Series since March 2019. He obtained his BSc in Neuroscience from University College Dublin, MSc & PhD in Pharmaceutical Sciences from University of Copenhagen, Denmark. He still researches the neurochemical correlates of behaviour relevant to psychiatric disorders cross-species. Having most enjoyed the publishing process during his PhD, Ciaràn relocated to London to pursue an Editorial career at BMC Series. He is committed to promoting robust science on open-access platforms as Editor of BMC Cardiovascular Disorders, BMC Endocrine Disorders, BMC Musculoskeletal Disorders, BMC Rheumatology & BMC Sports Science, Medicine & Rehabilitation.
​​​​​​​Basic and Clinical Endocrinology
Professor Agha is an academic clinician in Endocrinology at Beaumont Hospital and the Royal College of Surgeons Medical School in Dublin. He graduated from Trinity College Dublin in 1995 and underwent basic medical training followed by specialist training in Endocrinology and Diabetes in Dublin. He subsequently had research and clinical fellowship posts at Queen Elizabeth Hospital in Birmingham and at St. Bartholomew's Hospital in London before returning to Dublin in 2006. His research interests include the areas of pituitary dysfunction after acquired brain injury and radiotherapy, glucocorticoid replacement therapy, dynamic assessment of pituitary function and the interaction between GH and the thyroid and adrenal axes. He authored than 80 peer-reviewed publications mainly as a first or senior author including in some of the leading scientific journals in the field such as JAMA, the Journal of Clinical Endocrinology and Metabolism, the American Journal of Medicine and the American Journal of Physiology. He is the recipient of a number national and international scientific awards.
​​​​​​​Epidemiology
Dr. Stavros Liatis is senior consultant in Internal Medicine and Diabetology at the First Department of Propaedeutic Internal Medicine and the Diabetes Center of Laiko University Hospital in Athens, Greece.
Dr Liatis is also chair of the steering committee of the European Diabetes Epidemiology Study group of the EASD since 2016 and honorary secretary of the executive committee of the Mediterranean Group for the study of Diabetes since 2017.
In his career, Dr Liatis participated as principal investigator and co-investigator in several epidemiological and clinical studies and his main interest focuses on clinical diabetes epidemiology and type 2 diabetes prevention. He has published more than 50 papers in peer reviewed journals in the field of Diabetes and is a co-author of several textbooks in that field.
He joined the editorial board of BMC Endocrine Disorders in 2011 and he is the section editor in Epidemiology in that journal since 2015.
Diabetes and Metabolism
I am a UK National Institute for Health Research (NIHR) Clinician Scientist at the University of Birmingham and an Honorary Consultant in Diabetes, Endocrinology and obesity, and the Lead for Obesity Research and Diabetic Neuropathy Services at Birmingham Heartlands Hospital, UK. I have obtained my PhD from the University of Birmingham in 2013 and was awarded the Specialist Certification in Obesity Prevention and Education (SCOPE) National Fellowship from the World Obesity Federation in 2014. My research work covers the whole spectrum from basic science to clinical trials. My main research interests are: the metabolic and vascular impacts of sleep-related disorders including obstructive sleep apnoea, the screening, pathogenesis and treatment of diabetes-related microvascular complications, particularly autonomic and peripheral neuropathy, obesity management including bariatric surgery, the pharmacotherapy of Type 2 diabetes and obesity and the role of ethnicity in obesity, diabetes and diabetes-related complications. I joined BMC Endocrine disorders as a Section Editor in 2014.

Cancer and Endocrine Tumours
Michael is a Consultant Endocrinologist in Beaumont Hospital, Dublin, and Honorary Senior Clinical Lecturer in the Royal College of Surgeons in Ireland. After graduating with honours from National University of Ireland Galway in 2005, Michael completed core medical training in Dublin before entering specialist training in Endocrinology, Diabetes Mellitus and General Internal Medicine through the Royal College of Physicians of Ireland. In 2012, he was awarded a prestigious Clinical Research Training Fellowship by the Wellcome Trust in the UK, which funded his doctoral studies into the role of androgen excess in female metabolic dysfunction at the University of Birmingham. He received his PhD from the University of Birmingham in 2015. From 2015-2019 he held the posts of Hoffenberg Clinician Scientist at the University of Birmingham and Honorary Consultant Endocrinologist at University Hospital Birmingham. Here he developed and expanded his clinical subspecialty interests in Adrenal and Reproductive Endocrinology, and was Joint Lead Clinician for the large tertiary Adrenal Tumour Service at UHB. He is widely published in high impact international journals in the area of female androgen excess, has been the recipient of numerous awards for his research, and is regularly invited to lecture at a national and international level. He was awarded Fellowship of the Royal College of Physicians of Ireland in 2018, and was recently elected to the Society for Endocrinology Clinical Committee in the UK for a four-year tenure. He is also the Clinical Lead for the Adrenal and Cardiovascular Network in the Society for Endocrinology.
Follow